Our Inspection Services are unrivaled for the expertise and professionalism that we provide. Within our organization, we pride ourselves in our people's diverse knowledge and experience.
TJ Inspection is continuously setting the standard for premiere services in the industry. Our inspection team has vast knowledge and experience in all facets of oil and gas construction. With the constant evolution of the oil and gas industry our team can quickly adapt to each clients' processes and regulatory responsibilities. Throughout all phases of construction our team works closely with our clients to ensure that quality, integrity, and safety are accomplished at every step.
Documentation is a critical aspect of this industry and TJ Inspection has developed and implemented several process to ensure a quality product is turned into the client. TJ Inspection collects and audits documentation in real-time to ensure at the end of the project all documentation is complete and correct, as well as offering a variety of services to meet the standards of the client.
TJ Inspection has a team of dedicated data analytic personnel who work in partnership with TJ Inspectors. Together they gather data in real-time to provide valuable information pertaining to scheduling, forecasting, managing resources, and projects for our clients.
Construction projects continuously change based on multiple factors, therefore the information collected by actively and involved field inspectors showcases their knowledge and understanding of the project. Consistent reporting back to the analyst is expanded into analytics that provide valuable feedback.
Through the use of our programs and historical information we can provide important data to assist with attaining financial and productivity milestones for our clients.
What makes TJ Inspection unique is our ability to custom tailor the needs of our clients in a professional & quality manner.
TJ Inspection has an in-house training program designed to support the TJ Inspector. We allow for continual education through our Professional Development Series. TJ provides up-to-date training for all aspects of the industry, resulting in certifications that allow TJ to provide a well-rounded Inspection Team to service our clients and their needs.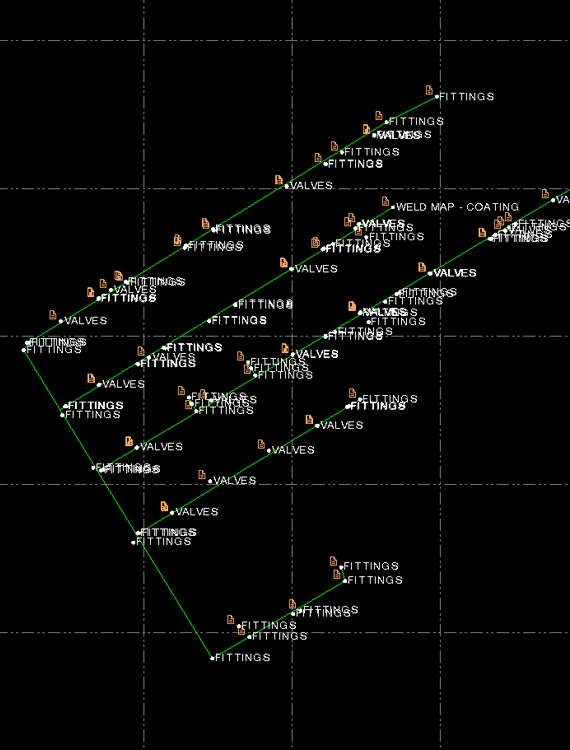 With our expert GPS & GIS team members we can ensure all physical information for newly installed or existing assets are captured and delivered.
Our inspection services are unrivaled for the expertise and professionalism that we provide. Within our organization we pride ourselves with diverse knowledge and experiences that our people have.
TJ Inspection provides individuals trained and certified to operate Massachusetts Material Technologies' (MMT) Hardness, Strength, and Ductility testers. This process and equipment help clients meet the requirements of DOT §192.607 and the PHMSA Mega Rule for Traceable, Verifiable, and Complete (TVC) records without cutouts, or additional hydrotesting. This process can be utilized on both in service piping and piping that is not currently operational.